Pennsylvania's premier retailer of New/Used Dodge, Chrysler, Jeep, RAM,
Mitsubishi, Chevrolet, Volkswagen and FIAT vehicles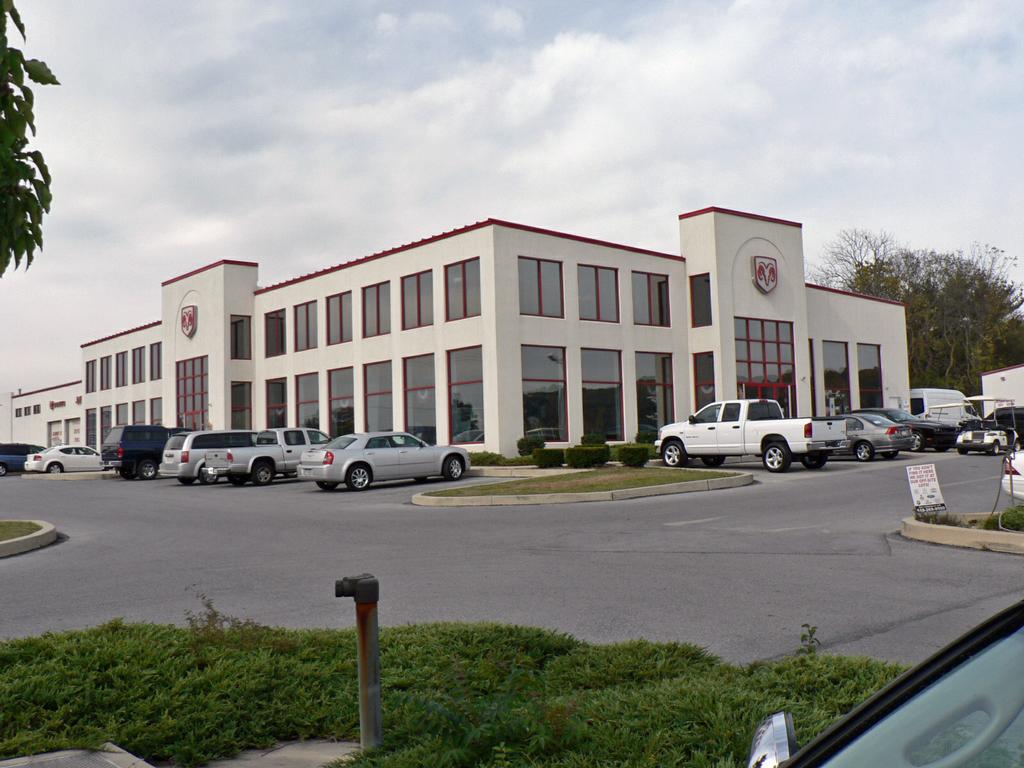 Want a new or used vehicle? Need an oil change and tire rotation? Seeking that elusive part required to finish your DIY project? Come see Jeff!

____________________________________________________________________

1. We treat our customers with the utmost care and respect. You're not just another number to us, but a valuable asset that we cherish. A lot of dealers will tell you what you want to hear just to check-off a sale, but we want to give you the most complete and correct information to assist you in making an informed decision on a vehicle that you can afford. We'll make any reasonable effort we can to ensure you go home with the vehicle you want at a payment that fits your budget.

2. Our vehicle pricing is among the lowest you'll find and we run as many specials each month as possible.
3. We have a vast array of genuine OEM factory parts and accessories on-premises, as well as (2) full-service areas to address both domestic & import vehicles. Because of this, there's a high chance we won't need to order anything (or pass the cost of doing so along to you.) We have a drive-thru Express Lane service where you pull-up and the door automatically opens, leading you into our service area to drop off your vehicle and get your maintenance done while you wait in our lounge (complete with big screen TV and refreshments.) We also have a shuttle service available that can drop you off or pick you up at work.

4. We're an established business with a long track-record and many ties within the local community. We've steadily expanded over the years and we're going to be here for a long time to come. You can rest assured that we'll address any issues or concerns you may have, with great efficiency and attention to detail.

_________________________________________________________________________________________

Chrysler dealer wins two corporate awards in 2012
EAST CALN - Jeff D'Ambrosio accomplished the herculean task of outselling all Chrysler dealers in six states in 2012, leading to his Downingtown dealership being named to the Chrysler's Directors Club.
D'Ambrosio was up against Chrysler dealers in Pennsylvania, Delaware, New Jersey, Maryland, Virginia and West Virginia with showrooms and lots packed with Chryslers, Dodges, Jeeps, Rams and Fiats.
In all, Jeff D'Ambrosio Destination Downingtown sold 2,257 new Chrysler vehicles, making them the top selling mid-Atlantic dealership in 2012.
How they accomplished it is no mystery to D'Ambrosio.
"We did it one vehicle at a time by taking care of every customer, one at a time," said D'Ambrosio, who founded his dealership in 1983. As a result, "we get a lot of repeat customers and referrals."
D'Ambrosio said he has customers who fly in from Florida, Michigan and California so they can drive home in one of his cars.
Also in 2012, D'Ambrosio's dealership received the Walter P. Chrysler award, a honor that goes to 30 dealerships out of 2,350 in the U.S.
To win that recognition, a dealer must be in the top 1 percent of sales and service, the top 1 percent of customer loyalty and the top 1 percent of customer satisfaction.
To do that, an auto dealer must produce a "complete, excellent buying experience. It is very difficult to win," D'Ambrosio said. "It's like winning the trifecta."
Price sells volume and gets the initial sale, but service retains customers, D'Ambrosio explained. Customer loyalty is determined by how customers are treated before, during and after the sale.
"Nobody beats our deal" may sound corny but there is validity to it, he added.
"I enjoy the customer, I enjoy people and so does my whole organization," D'Ambrosio said.
Selling cars is a tough business, he continued. Most consumers hesitate to go car shopping.
"When you spend the kind of money cars cost today, you have to have the right people in place to make it a pleasant experience for the customer," D'Ambrosio said. "If a customer leaves the dealership without buying a car, at least they met some nice people and did not have a tedious experience."
D'Ambrosio said he is confident his dealership, set on 35 acres, has the selection that will give customers the right car at the right price point and that customers will not be pressured to spend more than they intended.
"We thrive on customers being treated the right way," D'Ambrosio said. "This is not a dentist office. There should be no pain. (The sales process) should be enjoyable."
To ensure that, there is always a member of the D'Ambrosio family at the Downingtown dealership. The family at work includes Danny D'Ambrosio, Jeff D'Ambrosio's brother, Mark, Jeff D'Ambrosio's nephew and his daughter Trishia.
In addition, there are employees who have been with Jeff D'Ambrosio for more than 30 years.
"Being number one in volume and a service leader is unique, a herculean task to have it all work together from 7 in the morning to 9 at night," D'Ambrosio said. "I have phenomenal employees and loyal customers.
"I'm here to thank everyone for making us number one," D'Ambrosio said.
_________________________________________________________________________________________
We are located on a massive 38-acre facility, conveniently nestled between Downingtown and Exton in Chester County, Pennsylvania. We are the #1 dealer on the East Coast and have been recognized with such awards as "2012 Dealer of the Year" and "Best of Chester County."

We sell both new and used vehicles, with brands ranging from Dodge, Chrysler, Jeep, RAM, Chevrolet, Volkswagen, Mitsubishi and FIAT. We have two service departments, one for imports and one for domestic. We also offer a vast array of factory OEM parts and accessories.
Our customer service, satisfaction and buyer-loyalty is unparalleled. We've got nearly
700 positive reviews on DealerRater
, which we invite you to peruse. Alternatively, you can view
Google Places