Save on Spring Tune-Ups with Our Current Service Coupons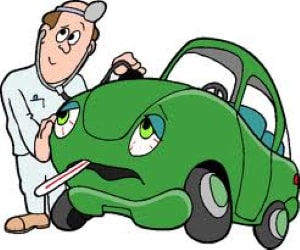 Downingtown, Pa.-area Dodge dealers are starting to see the first hints of spring!
Meaning, our loyal customers are flocking in to our auto service departments for their warm-weather vehicle tune-ups!
At Jeff D'Ambrosio Dodge, we have a number of auto service coupons available to get vehicles of every make a model gussied up for spring. Even if your car, truck or SUV was purchased from another dealer, we'll be happy to do the work! We beat any advertised price, and we always get the work done right.
Our current online coupons include a discount on your first visit to our new oil change Express Lane. There's no appointment necessary, and your entire visit will take 30 minutes or less! Bring us the coupon from our Service Specials page on the website and your oil change and oil filter is just $24.95. That price includes up to 5 quarts of oil, but diesel and specialty oils do cost extra.
If it's almost time to renew your Pennsylvania vehicle registration, then come see us for your state inspection. We'll check your emissions, too, for just $39.95 with coupon plus pass/fail sticker fee.
Last, but not least, come in for any service and your vehicle gets a FREE 23-point Check with coupon! Take advantage of this vehicle-health checkup to make sure the A/C is ready to blast cool, clean air before the warm weather hits. Our maintenance experts will also let you know if your car, truck or SUV suffers from any residual winter-weather wear and tear.
All service work is guaranteed for one year, but don't wait! These coupons expire on Apr. 30, 2012.
The service department is open for your convenience Monday through Friday from 7:30 a.m. to 7:30 p.m. and on Saturdays from 8:00 a.m. through 3:00 p.m. Don't forget, we offer a free rental car with every major service. Make an appointment online at http://www.jeffdambrosio.com/service. Or call us direct at 610-269-9500.