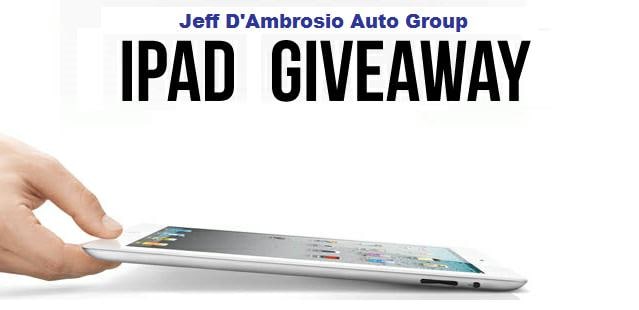 We just wanted to remind everyone that August 15th, 2012 is the deadline for our iPad 2 Giveaway!
No tricks, gimmicks, or fine-print here, folks.
Don't let the opportunity pass you by.
The Jeff D'Ambrosio Auto Group "iPad 2 Giveaway" is completely legit and one of you fine individuals will be happily browsing the internet from your new iPad 2 come August 15th - so enter for your chance to win before it's too late!